Products
 System 3000 – Control Streamer Emission technology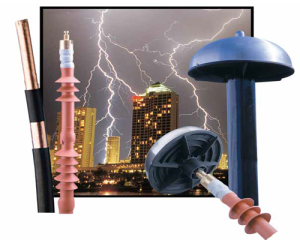 The ERITECH® SYSTEM 3000 is a technically advanced lightning protection system.
The unique features of this system allow the achievement of reliable lightning
capture and control.
ERITECH SYSTEM 3000 includes the following elements:
• ERITECH® DYNASPHERE air terminal
• ERITECH® ERICORE downconductor
• Lightning event counter
• Purpose designed low impedance grounding system.


 ERICORE Cable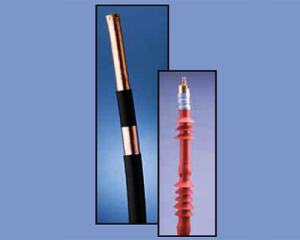 The ERITECH ERICORE downconductor cable is purpose-designed low inductance, low impedance cable designed to minimise voltage build-up due to lightning impulses.This cable provides significantly higher performance than any normal HV cable and is specially designed for the control of lightning impulses.The main danger in controlling lightning impulses is the very fast voltage and current rise times following the capture of the lightning strike.


 GEM (Ground Enhancement Material)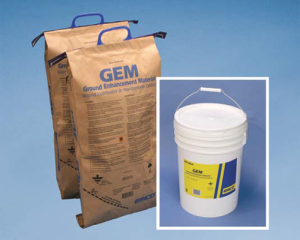 GEM is a low-resistance, non-corrosive, carbon dust-based material that helps improve grounding effectiveness, especially in areas of poor conductivity. GEM contains cement, which hardens when set to provide a permanent, maintenancefree, low-resistant grounding system that never leaches or washes away. GEM does not adversely affect soil and will not leach ions or contaminate ground water. GEM conforms to IEC 62561-7 Standard, and is identified in NF C 17-102 as an option for reducing soil resistivity.



CADWELD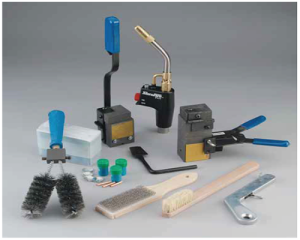 CADWELD connections are the accepted method of attaching Cathodic Protection leads to pipes (steel or cast iron), tanks and structures.CADWELD connections weld the conductors and the structure to be protected so no galvanic corrosion can occur at the interface. The CADWELD process is specifically formulated to provide minimum heat effect on steel, which is especially important on thin-wall, high-stress pipes.CADWELD connections are also used for header cable taps, conductor splices and terminations, and ground rod connections.
Copper Bonded Steel Conductor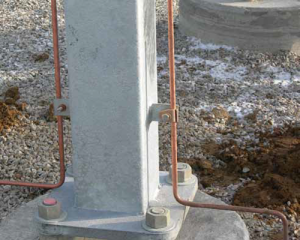 The copper-bonded steel conductor is ideal for use in a variety of applications including power distribution earthing and bonding; substation earthing; commercial, industrial and railway earthing; and lightning protection.The unique properties of the copper-bonded steel conductor make it ideal for both horizontal and vertical placement.It is available in standard packaging lengths of 100 meters, 50 meters and 25 meters.
ERICONTACTS(Products for Railways)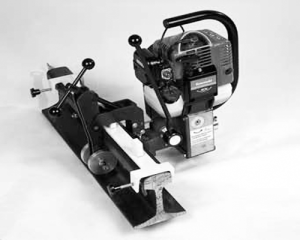 ERICO Rail Drilling Technology has the following unique features:
• Two-stroke petrol engine with a spindle speed of 267 rpm for the drill range up to 24 mm
• A slow drill with a spindle speed of 212 rpm for drills from 24 to 34 mm.
• Direct current disc drive engine of 48 V DC, 1.4 kW, battery powered with a spindle speed of 390 rpm.
• Alternating current motor of 230 V/AC, 1.5 kW with a spindle speed of 220 or 280 rpm.


Rail Products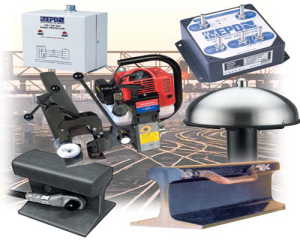 Products for grounding, bonding, surge protection and lightning protection that are designed to offer a coordinated system approach to facility electrical protection.Rebar splicing systems and other reinforcing products utilized to connect steel reinforcement rods in concrete.Connecting and bonding products based on exothermic connection
technology.
Surge Protection Devices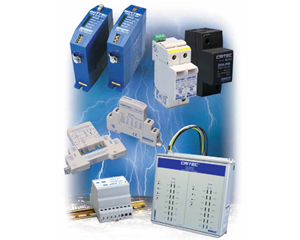 CRITEC ETSP Track Circuit Protection Devices:
■ Hybrid technology comprising gap-type voltage switching and varistor-type voltage clamping components
■ Design helps ensure a fail-safe, open-circuit, failure mode
CRITEC EPD Power Surge Devices:
■ Universal design for 12VDC & 24VDC applications
■ High surge rating provides a high level of protection and long operational life.